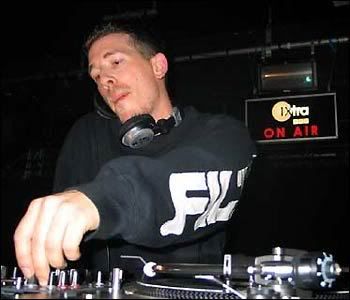 A belated happy new year to you all. My internet has been playing up for a LONG time since my christmas break, not to mention the boiler in my house breaking (now those were some bitter nights!).
Anyway, enough chatting, lets get down to our new series, 'Uk Classics'. Simply put, Over the next few...well, indefinitely, I'm going to be highlighting certain albums that have been created in the UK of the hip-hop ilk that I consider to be classic hip-hop albums. By this, I mean albums that have changed the whole UK scene, been studied and copied by the younger siblings and played over and over again by music lovers such as myself.
And what better way to start this series with one of the true quintessential albums of our scene. An album that truly ushered in a new UK hip-hop movement that didn't want to sit in the back anymore. The album in question, is 'Countryman' by UK producer and DJ Skitz.
Countryman was released at the turn of the millenium like a bolt out of the blue, and it took the underground scene by storm with possibly half a dozen or even more singles.
Skitz is behind the boards on every single track, proving his diversity with the different styles of rappers that perform from track to track. He has a song to suit every mood on here, including, for me, arguably some of the best posse cuts to ever come out of hip-hop. Period.
The album starts off with an ominous intro, completely taking you off guard as the first track's horns kick in. 'Domestic Science' is, without doubt, the best female posse cut of all time. Forget anything to have come from the US (in fact, if you can challenge this, drop a comment and I'll give your suggestions a listen), this is the one. The shout of 'Uk, UK' from Wildflower in the opening seconds sets the tone for the whole album, because it truly is one that united the whole of the british underground scene in one 17-track onslaught of an album. Wildflower, Tempa (formerly from Nottingham supergroup OutDaVille - which also spawned members such as Lee Ramsay, C-Mone & Scor-Zay-Zee to name just a few) and Estelle (who has gone on to be a huge solo artist in her own right since) all shine on this track with great verses over a bass-heavy beat complete with sharp horn samples and snare-heavy drums. Harry Love tops off the track like icing on a cake with some irresistible cuts and voila! the album has arrived.
Again though, the change of track takes youto a completely different sound, as we go from this to the Rodney P solo cut 'The Killing'. This song can be described as nothing else but vintage Rodney. If you downloaded my Riddim Killa mix a month or so back you will know exactly what that means. If not, it means reggae-influenced dubplate type bass with Rodney's baritone thundering into your earlobes. Regardless of his position in the UK scene, Rodney P cannot do commercial. He is too steeped in his own sound and that alone is a beautiful thing. Supanatchlus provides the chorus (incidentally I don't understand a word he says, but that just adds to the effect) and we're off for another change in pace.
Roots Manuva makes three appearances on this album, two of them being arguably his two best tracks, or at the very least in his top five. Inner City Folk and the incredible Where My Mind Is At both rumble along with Manuva's ever-present malcontent bubbling over into his verses. Roots Manuva is a master at scizophrenic rap. He sets such a dark scene with his words at times and it can really draw you in to his little world. This is one of the reasons why he is one of the best artists working in the british scene today.
Personal favourites Phi-Life Cypher (who have incidentally released a compilation of material recently, get that bought people)appear first on 'Cordless Mics At 20 Paces' which is all about the lyrics. I've said before that rapper Life has THE best flow in hip-hop and I still stand by that. He's such an underrated artist. In fact, at one time I spent literally weeks in the early 00s trying to find all of his output wherever I went just to hear it.Yes, he is that good.
Tracks such as 'Vocal Workout' by Riddla, 'Let Me Down Easy' by Retna, 'Are You On It' by Covert and 'Double Reds' by Dynamite fit in nicely with the whole album with brooding production on each one and competent lyrics and verses from each rapper.
Speaking of MC Dynamite (yes, the drum n bass emcee) he is involved in the true 'curveball' on the album in 'We Make Them Make Noise'. This track is Drum n Bass in its sensibilities but undoubtedly hip-hop. Its beat pounds like the heartbeat of Godzilla and the atmospherics on it are spectacular. I've always respected Dynamite as an artist with his work with Roni Size, and this track has to be one of my favourites of his.
Before we come to the two-part shining finale, there are two other tracks by big UK artists, 'The Junkyard' by Taskforce and 'Dedication', another Rodney P solo shot. Dedication can go under the same bracket as 'The Killing' as vintage Rodney, and Taskforce does the same trick for their sound. 'The Junkyard' could easily fit into one of their 'Music From The Corner' albums without missing a beat.
And here we are, in my opinion to of the best examples of British hip-hop to play out the album. 'Fingerprints of the Gods' and 'Twilight of the Gods' are two incredible posse tracks featuring the cream of british talent, and no-one dissappoints. Even the scratches are brilliant, and its a very nice touch that the music changes up every time a new emcee starts their verse.
From you to me, Life steals the first track (not a surprise there), with vivd lines such as 'my rhymes colossal to your brain like a line of cocaine straight up your nostril', and on 'Fingerprints...' I have to go for Skinnyman, whose verse is backed brilliantly by a positively evil beat.
This is definitely a UK classic, and it has not dated one single bit since it was released 8 years ago. It showcases every artist at the top of their game, and that is a very rare thing to find in itself. Producer albums are always potential banana skins because they promise so much with their hugr amount of guest artist, but this one hits the mark every time like a pint of Kopparberg Pear Cider. Damn right thats my tipple.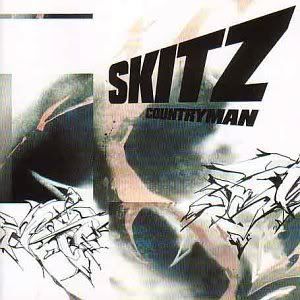 1. Intro (feat. Solomon & Wiggy)
2. Domestic Science (feat. Wildflower, Tempa & Estelle, cuts by Harry Love)
3. The Killing (feat. Rodney P & Supanatchlus)
4. Inner City Folk (feat. Roots Manuva, Valerie Etienne & Deckwrecka)
5. Vocal Workout (feat Riddla)
6. Cordless Mics At 20 Paces (feat. Phi-Life Cypher, cuts by DJ MK)
7. Are You On It (feat Covert & Melissa, cuts by DJ MK)
8. Double Reds (feat. Dynamite, cuts by Joe 2 Grand)
9. The Junkyard (feat. Taskforce)
10. Dedication (feat Rodney P, cuts by Deckwrecka)
11. Where My Mind Is At (feat. Roots Manuva, cuts by Deckwrecka)
12. Let Me Down Easy (feat. Retna)
13. Trying To Make A Living
14. We Make Them Make Noise (feat. Dynamite & GQ Passin Tru)
15. Fingerprints Of The Gods (feat. Roots Manuva, Life, Si-Phillie & Skeleton, cuts by Tony Vegas)
16. Twilight Of The Gods (feat. Rodney P, Skinnyman, Wildflower, Riddla, cuts by Prime Cuts)
17. Countryman Skit
I'm currently compiling my review of 2007. know every other blogger has already done it, but I'm arrogant enought to say mine could be better. Should be coming your way sometime soon. For now though, enjoy this great album like I have.