Roots Manuva is an artist with no comparison. His music is steeped in reggae dub and littered with Jamaican-English slang, but for all of the Jamaican twinged words it is hard to deny the underlying britishness of his songs.
I first heard Roots Manuva on the classic album 'Countryman' by DJ legend Skitz, on the track 'Where My Mind Is At', and I was instantly drawn in to his deep vocals and strange rhyme style. He almost sounds like one of the old style Reggae emcees from the 70s ad 80s - like a young London kid trying to emulate the likes of Yellowman & Barrington Levy. But its his lyrics that so often get lost in the mix, which is a real shame, as there's lots of treats to be had in his verses.
His first album,
'Brand New Second Hand'
, actually came out to quite a lot of fanfare in the british underground press, with most reviews pointing to him as the new leader of UK Hip-Hop. The album was awarded with a MOBO award (which one I really don't know, but I assume it was something like 'Homegrown Talent' or 'Best Newcomer') and did quite well considering the average sales that british rap albums were getting at the time. It was released in 1999, and was one of the first albums to be released on Big Dada Recordings, and it gained a bit of momentum off the songs 'Motion 5000' & 'Juggle Tings Proper'.

What came next was completely unexpected, however, as Roots Manuva's second effort was almost heralded as one of the best UK hip-hop albums for a decade. Never since the days of Gunshot, Hi-Jack and early Blade material has british Hip-Hop pointed towards a certain artist as being its frontrunner, but it seemed like this was the case with the release of 'Run Come Save Me'. One of the main reasons for this was obvious - 'Witness'.

The song 'Witness (1 Hope)' was voted in HHC magazine as being the greatest british hip-hop single of all time, and rightly so, as it was superb. The song's music was so different to anything else people were rapping over at the time, and it sounds like an old dub instrumental that good ol' Rodney Smith had found one night sifting through his dad's old collection. The song even got quite a bit of recognition in the US, earning Roots a feature in The Source (which at the time did at least have some sort of respect still).

The rest of the album was brilliant aswell, with the song 'Dreamy Days' being released as another single with success. Even Jurassic 5 member Chali 2NA turned up with a guest verse on the brilliant 'Join The Dots'.

The album was nominated for a Mercury Music Prize in the UK, which was unheard of for a UK rap artist, putting it up on a pedestal in popular music with major artists such as Radiohead. Since then only Dizzee Rascal has achieved the same feat (I think Dizzee actually won with 'Boy In Da Corner', which incidentally, is nothing like the album 'Run Come Save Me' was).

Riding the wave of adulation from rags such as NME at the time, Roots Manuva released a follow-up (not really an album) called 'Dub Come Save Me', which featured 5 new songs and 5 redub instrumentals of songs from 'Run Come Save Me'. After this, he took part in the Badmeaningood series, which had a new song by him on it titled 'Yellow Submarine'. Unfortunately it wasn't a cover of Ringo Starr & The Beatles' original, but was entertaining nonetheless.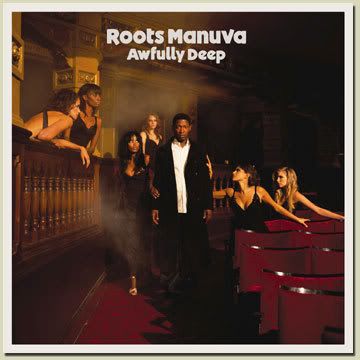 He did release a newer album called 'Awfully Deep' which did fairly well, but failed to continue his run of great albums. It was a decent LP with some great tracks on it like 'Colossal Insight' and 'Too Cold' but personally I felt that it fell short of his classic second album because it was one of those 'If it ain't broke, don't fix it' albums. More of the same.
Roots Manuva hasn't released much since that album in 2005, other than being involved in the Blacknificent 7 project with the likes of Karl Hinds, Estelle & Seannie T, and taking part in the artist compilation series 'Back To Mine'. He's a personal favourite of mine and I look forward to his next LP.
Due to the fact that all and sundry will already own his two 'big' albums, I will not be posting 'Run Come Save Me' or 'Awfully Deep'. If you want them you're going to have to buy them, or at least find one of the million download sites you'll be able to get them from. Instead, here are three other releases from the man.
First up, its his debut album
'Brand New Second Hand'
, the album that helped him garner media attention and turn into the big rap star he is today.


1. Movements
2. Dem Phonies
3. Juggle Tings Proper
4. Inna
5. Soul Decay
6. Baptism
7. Strange Behaviour
8. Organ Skit
9. Big Tings Gwidarn
10. Sinking Sands
11. Wisdom Falls
12. Roots Fi Discoteque
13. Clockwork
14. Cornmeal Dumpling
15. Fever
16. Oh Yeah
17. Motion 5000


Up next we have the stop gap between his last two albums, 'Dub Come Save Me', which is a mixture of dub instrumentals and brand new songs. 'Revolution 5' contains some guest verses from Jurassic 5 members.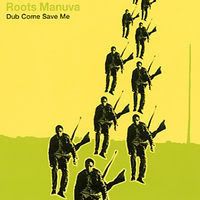 1. Man Fi Cool
2. Highest Grade Dub
3. Revolution 5 feat. Chali 2na
4. Styles Dub
5. Tears
6. Dream Days SFA Dub
7. The Lynch
8. Brand New Dub
9. UK Warriors
10. Witness Dub


And last but not least, it's his Badmeaningood selection, which is personally picked by the man himself, documenting some songs that have influenced him a lot in his life. Basically, its an opportunity for him to make a mixtape of his own favourite songs for our listening pleasure. It has some fairly interesting choices, and all in all is a good album, including the aforementioned 'Yellow Submarine' track.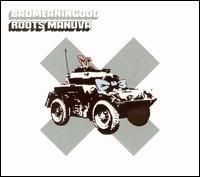 1. Intro
2. Priceless - Deckwrecka feat. MCD
3. Mirror In The Bathroom - The Beat
4. Sweetest Feeling -Ce'cile
5. Bad Boy DJ (Remix)- Bad Vibes and Potential Bad Boy
6. Godnose - Braintax feat. Taskforce
7. Follow The Leader - Eric B and Rakim
8. Straight Outta Compton - NWA
9. Keep On Movin' - Soul II Soul
10. I.O.U - Freez
11. Sugar Free - Juicy
12. Can't Stand Your Mother - Lucy Pearl
13. Elavators (Me and You) - Outkast
14. Yellow Submarine - Roots Manuva
15. Stimulation of Chaos (Instrumental) - Reachout
(unfortunately this is missing one or two tracks, my cd was scratched in places and it couldn't upload them onto my computer - but, you still have 95% of it here, and its still a great cd)

I'll wrap this up with the classic video for the classic song, 'Witness'.