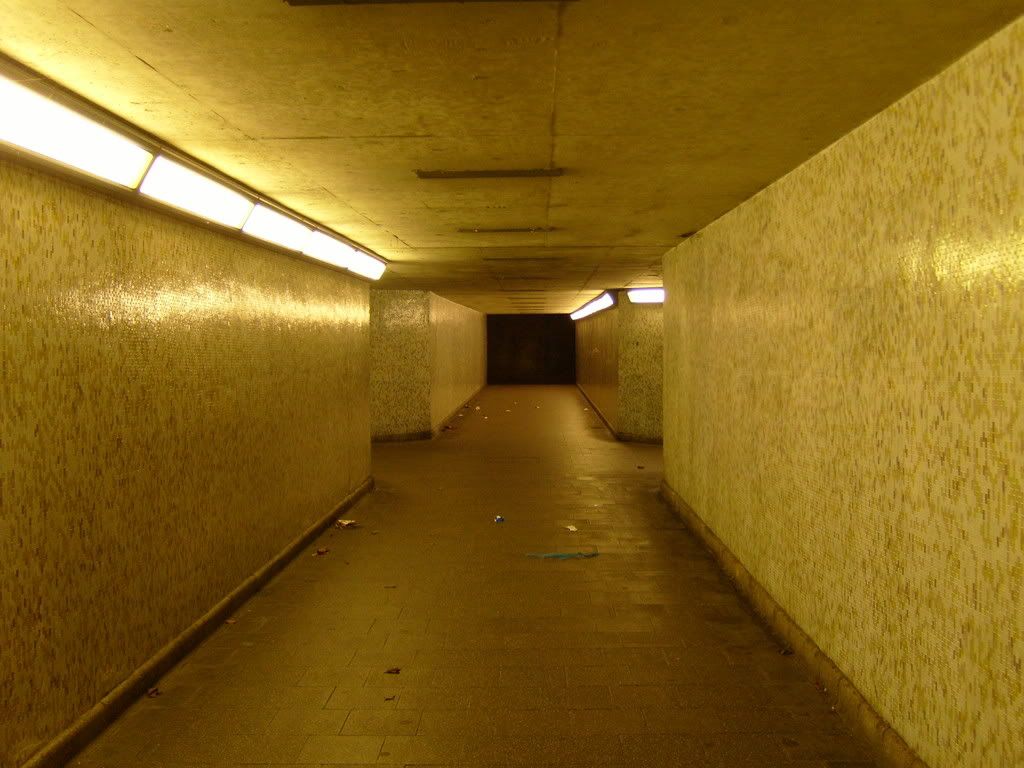 Sometimes I feel like I'm a little out of touch with the general public when it comes to what is quality music and what isn't. While everyone else is busy listening to the new Lil' Wayne album I'm sitting in my room with People Under The Stairs' debut on blast and I'm happy as larry.
I grew up in the North-East of England and have lived there my whole life until the recent past, and the music of choice primarily seems to be either trance music or the obligatory R 'n' B. I don't really have a big problem listening to any musical genre, but I've always been the only one listening to my brand of hip-hop (I say mine...) and it has always puzzled me. People DO listen to hip-hop where I'm from, obviously. But it's not the same. Usually the farthest reaches delved seem to be maybe a Wu-Tang album or at best something by Mos Def and his like. Why is it only me from my region (that I know of, and I've lived there over twenty years) that digged deeper?
My parents are probably as far away from being fans of rap music as any parents could be. My mother loves music by Eva Cassidy and more accessible classical music, along with singer/songwriters such as James Blunt and James Morrison. My father has, for most of his life, been into what I'd call typical 'dad' music. He's a fan of prog-rock such as Jethro Tull and Pink Floyd, and dibble-dabbles with a little bit of straight rock music. The closest you get to a rap star in my house when I was growing up was a Marvin Gaye song here and there.
None of my friends listen to rap music. Not when I was growing up anyway. With a few exceptions, the only reason why a percentage of my mates listened to rap music was because I constantly played it around them and they grew fond of it through time. I would like to say that I put at least a dozen people onto rap, and I'd probably be right. But even at the best of times those people struggle to listen to anything more underground than a Redman CD. Not that there's anything wrong with that. This is not about me 'bashing' any non-hip-hop listeners, because it's all down to taste.
The point is, why do I listen to hip-hop??? Unlike many people reading this, I'm from a place in England where there is little in the way of cultural diversity, and you didn't hear rap music everyday. Yet from the age of about 11 I have been obsessed with this genre and I probably will be till I die. I honestly don't have the answer.
It just happened.
Ever since I heard Jazzy Jeff & The Fresh Prince when I was as tall as a chair leg I've loved it, and my first ever album bought with my own money happened to be Busta Rhymes' debut 'The Coming' at the ripe old age of 10. My parents had never heard of him and I ran to them asking to get it with my saved up pocket money. They thought I'd picked up the wrong CD, or picked a CD at random. The truth was I'd heard 'Woo Hah! Got You All In Check' on MTV earlier that day and adored it.
I followed that up soon after with Cypress Hill's 'Temples of Boom', and listened to it all the time. At 11 years old I had no idea what B-Real meant by 'Everybody Must Get Stoned' or 'Spark Another Owl' but I recited the words from start to end anyway (no wonder I was grounded so much!). As a sidenote despite hearing this language I've never done drugs in my life and never will - and I lose respect for anyone that does (but back to the point).
By the time I was 14 when everyone was dancing about to the Backstreet Boys and Sonique (Don't know why I chose her, like!) I was listening to Company Flow in my room and developing a thirst for knowledge about the genre's history and origins. Swotty I know, but I was a bit of a strange kid.
This brings us to today, and I'm here writing a blog on the music I love, hopefully spreading knowledge to help other people, even ones that are 14 listening to Company Flow or something and wanting to know more, and I still don't know the answer.
Why do I love hip-hop?
I don't know, I just do.
Onto the D/Ls/ First up we have the EP Mummy's Little Soldier, released in 1999 by HuntKillBury Finn (quality name). Its a great piece up british 90s rap and has some great lyrics in it. Well worth a listen.
HkB FiNN - Mummy's Little Soldier (1999)
1. Audio Lotion (feat. Girl 7)
2. Liar Liar (feat. Gunshot & Taskforce)
3. Bad Enough
4. Repair Kit (feat. J.B. Rose)
5. Retrospective UXB
6. Mummy's Little Soldier


2nd up is the 2005 producer album from once-Fleapit member Second Son. This album has some astounding music in it, and is helped by the cream of british rappers in Jehst, Lewis Parker, Taskforce & a then not-yet-established Sway. Its a really solid album and shows that Second Son can REALLY make beats. His songs always benefit from having top quality drums in them, whether sampled breaks or produced. Its a great album from start to finish - the only drawback with it is that its not another Fleapit album!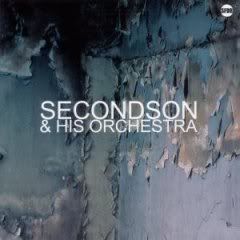 1. Rags - Featuring Humurak D Gritty
2. High Stakes - Featuring Lewis Parker
3. Discovery Channel - Featuring Clarity
4. Defenders Of The Art - Featuring Xeno
5. If I Look Familiar - Featuring Defisis
6. Turn It Up To The Red - Featuring Jehst
7. Valley Of The Crows - Featuring Taskforce
8. Weight Upon My Shoulder - Featuring Rola
9. Stalker - Featuring Swaydasafo
10. Tell Me - Featuring Conrad Watts
11. How Do You Do Yours - Featuring Blaxtrix
12. Famous As Fuck - Featuring GLC


As usual lets wrap this thing up with a vid. In anticipation (or salivation as it is in my case) of Camp Lo's new album, here's the vid to the classic song 'Coolie High' off their absolutely superb debut album 'Uptown Saturday Night'.