Someone asked for the second CD from the Son Records compilation, and here it is. This time it just covers the songs brought out in the year 2004, and it includes the song I started this blog off with, 'Jelly Bellied Eels'.
Another great CD from an underrated UK rap label.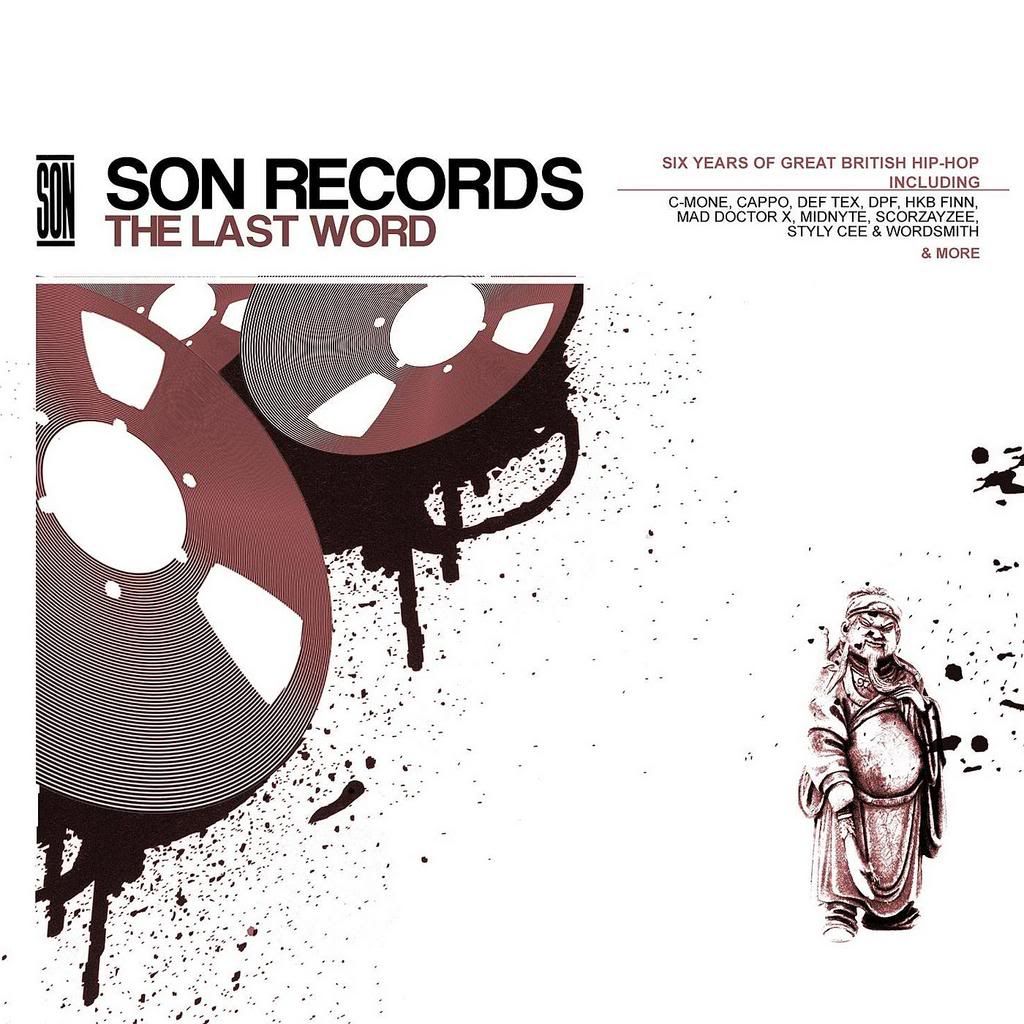 1. C-Mone - Stan Bac
2. Def Tex - What The?
3. Wordsmith - Nomad
4. DPF - Jelly Bellied Eels
5. Midnyte - No Pills, No Frills
6. Def Tex - Freaks
7. C-Mone - Disfunktional
8. Wordsmith - Sun God
9. Styly Cee & DPF - Once & For All
10. Styly Cee & Scor-Zay-Zee - Want Whats Yours
Apologies for the lack of an update for nearly a week there. My excuse? Extrenuating circumstances. Anyway, I did an absolutely massive post over at
Gangsta Jackanory
so hopefully that should keep your thirst for my writings at bay until the next go-round.