Finally here we go with some more Great British material from our beloved urban scene! Today we have the underground duo of Jiff & Rap6, better known as Paragon.
In 2004 they released their long-awaited, long-anticipated long-player 'The Long Road' to some critical acclaim and not much else. Their videos got a bit of play on the now very poor Channel U when it first arrived on UK digital television and it seemed that they were a group ready to set alight the airwaves (or at least the pirate airwaves) of England. Four years down the line and save for one or two singles they have pretty much disappeared off the face of the earth (to my knowledge anyway), and that is a very sad thing.
In fact, Paragon had been going a HELL of a long time before they got their acclaim and dues for 'The Long Road' - it was actually a decade of hard work for them before they put the album out!
The album is true underground hip-hop in a universal sense as it has that gritty sound, but Jiff & Rap6 are true Brit rhymers through their slang and delivery, and the sound is much more warmer than some underground emcees from the US. By that I mean the production value is at a paramount and always solid throughout.
The big hit from the album was 'The Anthem', and if you were big on UK rap in the early 00s and youu havent heard it then shame on you. They followed that up with the, frankly, exquisite ode to the ladies 'Queen Like No Other' and eventually a year later a remix to 'The Anthem' was released to much fanfare (see video below).
The album features guest spots from such UK stalwarts as Tommy Evans, Cashino & Asaviour and is a very enjoyable listen.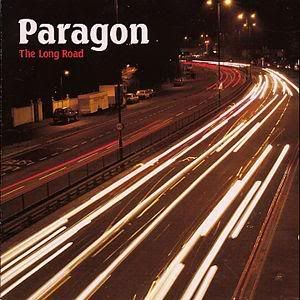 1. Intro
2. 16 Bars Aren't Enough (feat. Finale)
3. The Anthem (feat. Esta)
4. You're Making Me Laugh
5. Queen Like No Other
6. Back Against The Wall (feat. Dil, Toby Thompson & Ms Davies)
7. Give It Up (feat.Dil)
8. You Just Don't Get It
9. Music (feat. DBlack, Cashino & Toby Thompson)
10. Hard To Believe
11. Beef
12. Alright
13. V.I.P. (feat. Toby Thompson)
14. The Heist (feat. Redmaster & C-Lone)
15. You (feat. Sam The Man)
16. UK Hot With It (feat. Asaviour & Tommy Evans)