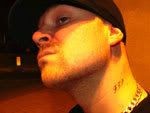 Baby J
has been around for what seems like yonks, but his style of soul sampled beats have only came to the forefront in recent years. This is possibly due to the success of The Heatmakerz in the US, who are responsible for producing most of the 'chipmunk soul' that The Diplomats used to favour.
Over in Britain,
Baby J
has been creating these sorts of beats long before the Heatmakerz were even established, and long before The Diplomats released their debut 'Diplomatic Immunity'. One thing that
Baby J
has borrowed from the US, however, is vocalists. Over the course of his three-album career,
Baby J
has linked up with US rappers such as Shabazz The Disciple, Poetic, The Arsonists, dead prez, and many more. His beats are always in demand by established UK artists such as Skinnyman, whose last LP 'Council Estate Of Mind' was partly produced by
Baby J.

His first album
'Birth'
, came out with little to no fanfare, as he had no buzz around him as a beatmaker at the time. When I first came across this album a couple of years back in a Nottingham record store I was really surprised at the amount of known emcees were guest featured on it, maybe hinting at good things to come from the man. The hints became concrete, and when Baby J released his second effort
'F.T.P'
, he was instantly catapulted to the top of the pile of British producers. This album was crammed full of single-material, such as Skinnyman's 'None Of The', Rukus' 'Let It Go', Blade's (I really need to do a post on this guy) 'Mumps', and dead prez's 'Scattered People'. The beat on 'scattered people' blew me away the first time I heard it. I think it's probably the most 'dead prez' beat ever made that wasn't crafted by M-1, Stic.man or Tahir. So atmospheric and brooding.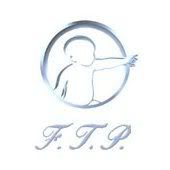 Before and since that record
Baby J
has produced the odd song for artists outside of his camp, notably the quality track 'Don't You Leave Me Lonely' by Moorish Delta 7. Now, I'm not usually one to listen to all of that Dipset stuff, and this song has the whole sped-up soul sample thing going on, but I must admit, that song is top notch.
The success of that album and his other productions made me anticipate his next album, which is why I was VERY surprised when it came. Not because it wasn't a good album, but because it had absolutely no hype and seemed to just get released without a single or anything. I have enjoyed
'FTP2: Fight The Power'
very much, but it still doesn't reach the same level as
'F.T.P'
did.
It does have its fair share of big songs on it though, such as 'Young, Gifted & Black' by Dynamite MC. This song doesn't really do much with the Bob Marley sample other than just lay a beat over it, but its simplicity works quite well, and the usually Drum'N Bass rapper, Dynamite MC flows over it nicely. It also has the superb 'Forever' by TB (I don't know much about this guy, but I hope his initials aren't a medical term), and 'Must Get Free' by Poisonous Poets. These guys can rap, and the beat utilises the same sample that Timbaland & Magoo used back in 1997 on the song Luv 2 Luv U, albeit in a very different way.
Either way,
Baby J
has something that, although not that different if in the US market, it is very singular in Britain, as there are not many people making beats in the same way he is over here.
Baby J (feat. Freestyle of The Arsonists) - Focus
(from
'The Birth'
)
Baby J (feat. A-Alikes) - Walk With A Bop
(from
'The Birth'
)
Baby J (feat. Rukus with Ty, Klashnekoff & Yogi) - Let It Go
(from
'F.T.P.'
)
Baby J (feat. Bang) - Get 'Em Bang
(from
'F.T.P.'
)
Baby J (feat. dead prez & Shabazz The Disciple) - Scattered People
(from
'F.T.P.'
)
Baby J (feat. Dynamite MC) - Young, Gifted & Black
(from
'FTP2: Fight The Power'
)
Baby J (feat. TB) - Forever
(from
'FTP2: Fight The Power'
)
Baby J (feat. Poisonous Poets) - Must Get Free
(from
'FTP2: Fight The Power'
)
Moorish Delta 7 - Don't Leave Me Lonely (prod. by Baby J)
( from MD7's
'The Power & The Glory'
LP)