Ty is one of the most prominent UK hip-hop artists there is, and his music is different to all other British artists. His brand of music is a twist on the 'Native Tongue' jazzy sound that originated with US groups such as the Jungle Brothers & A Tribe Called Quest, and along with his long-time producer Drew, Ty has paved the way for many like-minded artists, gaining respect from US legends along the way.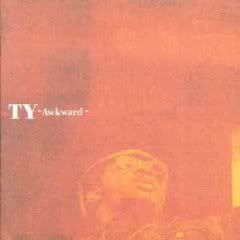 His debut album,
Awkward
, was released back in 2001 on Big Dada Recordings, and it boasted some big singles at the time in 'The Nonsense' & 'Break The Lock'. It was one of the most 'musical' British rap albums that had been released at that stage in the genre, and got critical acclaim from most UK publications.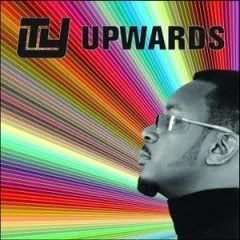 His follow-up only built on the success of his first album and of the single 'We Don't Care' from the Big Dada compilation
'Extra Yard'
.
'Upwards'
was a complete triumph and again raised the bar for his fellow countrymen. Nearly every song on the album could have been released as a single, and many of them were, such as 'Wait A Minute', 'Oh You Want More?' and 'Groovement (Part 1)' (Groovement, incidentally, was probably one of my favourite songs of 2003).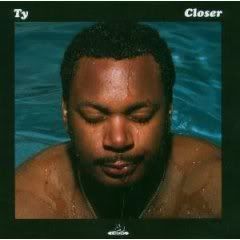 After a rather long hiatus from releasing material, Ty shot back to fame last year with his memorable album
'Closer'
, and fully asserted himself as being one of the finest British hip-hop artists around. The album was much bigger in everything: the music was grandiose in sound and extremely soulful, the lyrics were tighter, and the guests artists were much more famous. Ty had finally got himself in a situation where he could ask any artist to star on his work, and on
'Closer'
, there are some big names. De La Soul even make an appearance on the song 'The Idea', with Maceo coming back again on the title track 'Closer'. The album also boasted appearances by Speech of Arrested Development, Bahamadia & Zion I - All extremely established US artists that only added to Ty's reputation.
Ty is arguably the brightest star to come out of the UK, and leads the way in terms of musical creativity on our coast.
Northern Author's Ty Collection
1. Ty - The Tale (from
'Awkward'
)
2. Ty - Ghetto Perspective (from
'Awkward'
)
3. Ty - Break The Lock (from
'Awkward'
)
4. Ty - We Don't Care (from Big Dada Compilation
'Extra Yard'
)
5. Ty - Ha Ha (from
'Upwards'
)
6. Ty - Groovement (Part 1) (from
'Upwards'
)
7. Ty feat. Eska Mtungwazi - Dreams (from
'Upwards'
)
8. Ty feat. Speech of Arrested Development - This Here Music (from
'Closer'
)
9. Ty feat. Maceo - Closer (from
'Closer'
)
10. Ty feat. Rich Medina - Hustle (That's Why We) (from
'Closer'
)
Each artist's compilation I do that is made up of odd songs from throughout their careers will now be at least 9 or 10 songs long, so every download there is you get an album's worth of material.