Verb T has quickly become one of the biggest UK emcees there is. Its his voice that helps him stand out over many of his counterparts. Its deep, compelling and constantly pissed off, and it makes the listener listen to what he is saying. Guru from Gang Starr's voice has the same effect on a listener - the rapper doesn't become background noise over the beat.
He featured on a few singles, including ones released by Harry Love, another brilliant beatsmith from the UK (and also the focus of the next post), before getting a deal at Lowlife Records. His first release was a 'half-and-half' EP with the charismatic Kashmere The Iguana Man. His half was called
'Backhand Slap Talk'
, and it introduced both artists to a wider audience (with Braintax guiding them in the background). The Ep wasn't brilliant, but both artists showed promise and there were a few gems on it.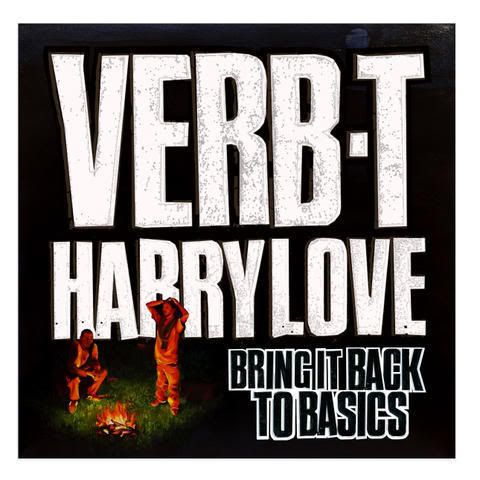 However, it was last year's collaboration with Harry Love entitled
'Bring It Back To Basics'
that really showed what a good artists Verb T was. The album was very well recieved by the british hip-hop press, and Verb T sounded perfect over the backdrops created by his teammate.
He's somewhat of a 'guestspot' rapper as well, and delivers many of his better performances on other artists' songs, such as his verses on Ghost's solid album
'Seldom Seen Often Heard'
, and his appearance on Jehst's recent producer album
'Underworld Epics'
.
At the moment, Verb is working on a new full-length effort with The Last Skeptik called 'Broken Window'.
Verb T & Harry Love - Showbitchness
Verb T & Harry Love (feat. Kasmere The Iguana Man) - Not Enuf Hours
(from 'Bring It Back To Basics)
Verb T & Harry Love (feat. Red, Ransom Badbones & Jehst) - Equal Portions
(from 'Bring It Back To Basics')
Ghost (feat. Verb T & Asaviour) - Better Tomorrow
(from 'Seldom Seen Often Heard')