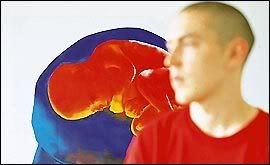 You can't have a music blog focusing on British rap without mentioning Jehst. Simply put, Jehst is in my opinion THE greatest thing ever to come out of the UK on the hip-hop front (Slick Rick doesn't exactly count (we could only claim him as our own for so long!)). As well as being one of the best artists in our great country of England, he is also definitely one of the most consistent, with hardly any throwaway material in his entire career from his Premonitions E.P. all the way up to his more recent output such as
'Nuke Proof Suit'
and
'Underworld Epics'
.
Every song he guest-features on is improved because of him, and the main reason for this isn't his brilliant presence. It isn't his commanding and still-slightly-Yorkshire drawl. It isn't even his superb production talent. Its his lyrics. The man paints pictures with words, people. He puts images in your head and makes you LIVE out his verse in your mind. This is Jehst's talent.
Alongside, and partly responsible for his consistency, Jehst has never changed his sound. Even now that its fair to say Dizzee Rascal aside, he is possibly one of the most famous british emcees, his music still can't be described as anything but 'dusty'. You won't find any Jazze Pha/Scott Storch shitty casio keyboards used in this man's sound. Oh no, this boyo is organic. Its like he grows his tunes through arable farming.
Here we have a song off his early Premonitions EP entitled 'Liquid Diction', which is an early example of Jehst's dirty sound being honed. Its no surprise this sort of song led on to being the groundwork for classic tracks such as '1979' and 'Alcoholic Author'.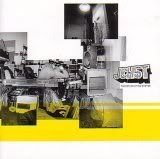 Following this, there is the 'High Plains Anthem', which is from 'The Return Of The Drifter' (Jehst's first full-length, which is basically like Klashnekoff's first full-length in that it is just a collection of all of his singles together with a few new tracks). This track has a beat that I can listen to all-night long, and it sounds like the sort of beat that could only be made at 4.15am with weed-smoke in the air (not that I'd know much about first hand smoking - I'm a health freak).

Jehst's next album is widely considered to be his best work. 'Falling Down' is the sort of LP that was made with the artist's blood and sweat. The sort of album a musician would call his 'baby'. To stay away from the singles 'Run Hard' and 'Monotony', I've chosen one of my favourite album tracks off it, the title track.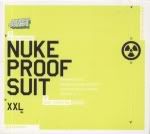 Also present is the bass-heavy 'Hydroblowback' ("I'm old school like an '89 throwback, yeah yeah you know that!") from his 'Nuke Proof Suit' mini-album, and I've been a gracious son of a gun by adding some guest spots from him like the brilliant 'It's All Live' by DJ MK & Harry Love (again...) and 'Turn It Up To The Red' from Secondson & His Orchestra (Fleapit's one-time producer).

Jehst - Liquid Diction (from 'Premonitions EP')
Jehst - High Plains Anthem (from 'Return Of The Drifter')
Jehst - Falling Down (from 'Falling Down')
Jehst - Hydroblowback (from 'Nuke Proof Suit')
DJ MK presents Supa T, Jehst, Kyza & Harry Love - It's All Live
Secondson & His Orchestra with Jehst - Turn It Up To The Red (from 'Secondson & His Orchestra')